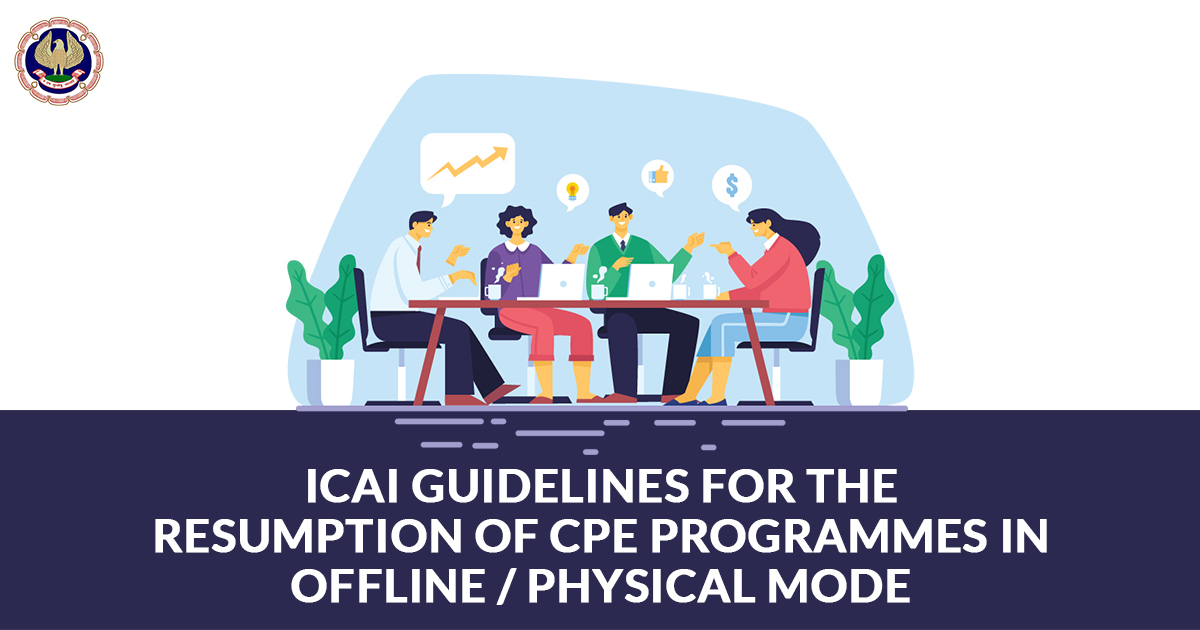 The structure for resumption for CPE programs in offline and physical mode has been provided by the institute of chartered accountants of India(ICAI).
The official meeting conducted on 12th March 2020 for the sake of students, members, and stakeholders through any Regional Council/Branch/Central Level Committee, Students Association, Branches of Student Associations, CPE Study Circle of ICAI, or other POUs program organizing units to fully restrict the classes as it urges to present physically of staffs and students until another notification came.
Thus all CPE programs in which physical presence is needed are restricted and the notification for conducting the virtual CPE meetings VCM so for the ease of members.
Read Also: On world Accountants, Day ICAI Launches Global Management Development Program
Moreover, ICAI states that several requests have been received from POUs and members to permit the organization to conduct CPE programs in the physical mode. ICAI permits CPE programs to be conducted in physical mode from 16.11.2020 as per the central Govt/Ministry of Health & Family Welfare/State Govt and Local Authorities guidelines for covid safety.
ICAI notifies that the members will carry on structured or unstructured CPE hours via VCMs or digital learning hubs. Thus the need to accomplish the 20 structured CPE hours that is important to get fulfilled through people's age below 60 years holding COP in every calendar year which can be completed via online mode either via digital learning hub or via virtual CPE meetings which consist of CPE hours on the code of ethics along with the standard on auditing till 31st December 2020.
Although in the physical mode the total structured CPE hours excluding the online mode will continue to be counted as the structured CPE hours as before.
Read more official announcement : Click here