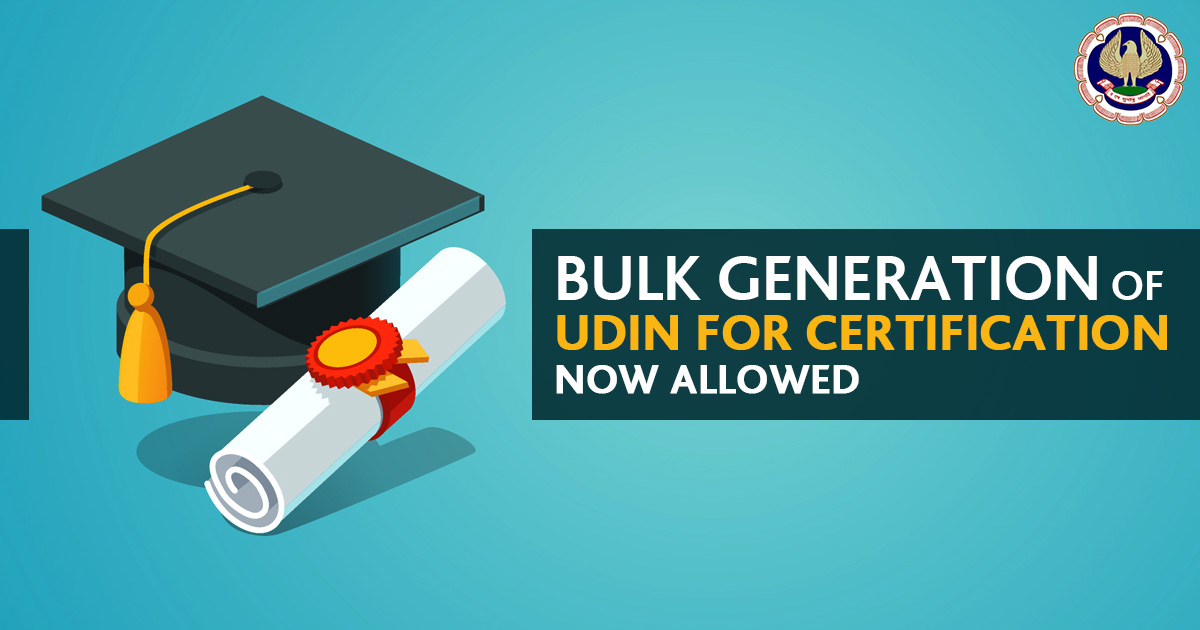 The Institue of Chartered Accountants of India (ICAI) has now allowed the members to generate multiple UDIN in bulk for the certificates. The option to generate multiple UDIN is now available on the UDIN (Unique Document Identification Number) portal.
The members can now generate up to 300 UDINs for various certificates in a single go, with the help of this facility. The members can avail the benefit of the facility by uploading an excel document on the portal. The ICAI had already mandated the UDIN for its members on 1st July 2019 for the all the functions related to audits, assurance and attest. 
The option was provided as that institute found out that some non-CAs were singing the reports, financial documents and certificates by representing themselves as CAs, thereby misleading the stakeholder, regulators and the authorities.
Read Also : ICAI: 5 Days Online Refresher Course on Income Tax Appellate Proceedings
So the institute had introduced the innovative option of UDIN (Unique Document Identification Number) to reduce such misleading practices adopted by the non-CAs. During the meeting of the members held on 17th and 18th December 2018, the institute had decided to make the generation of UDIN compulsory for all the Chartered Accountants, who are practising or working as a full-time CA, to be used as a signature for providing the following services:
All the certificates with effect from 1st February 2019 
Income Tax and GST Audits with effect from 1st April 2019
All the Assurance and Audit Functions with effect from 1st July 2019. 
Now, generation of UDIN is mandatory for all the certification, audit and assurance functions like documentation and reports for all the CAs, who are practising or working as a full-time Chartered Accountants (CA).