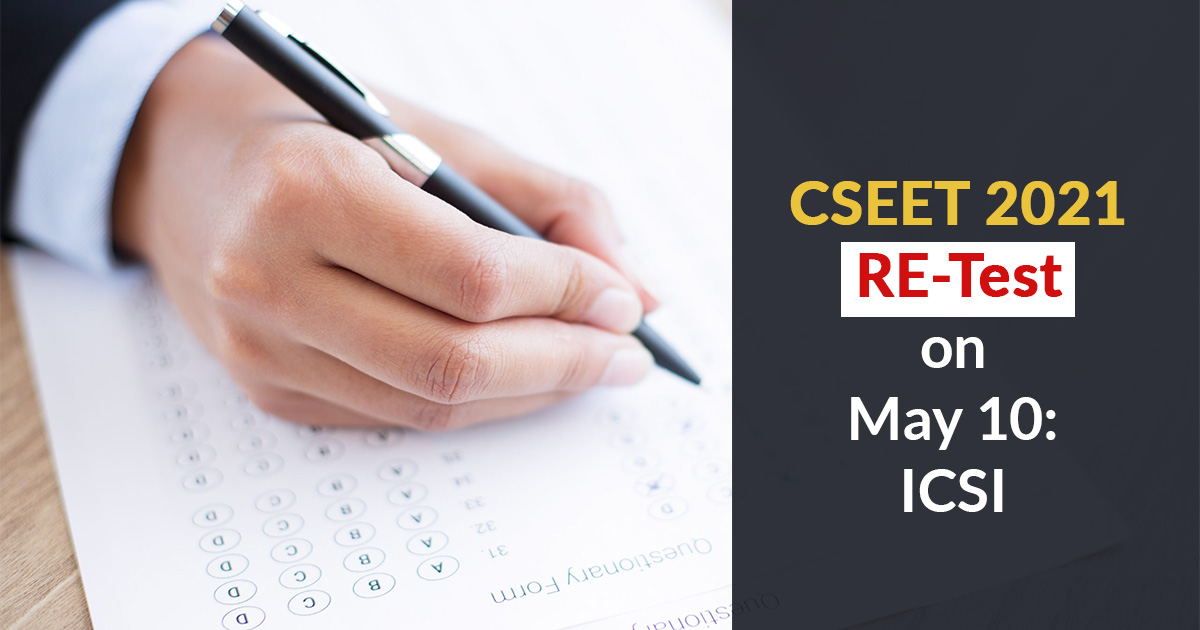 The Institute of Company Secretaries of India (ICSI) on 8th May 2021 released a notification stating that the Company Secretary Executive Entrance Test (CSEET) May 2021 Re-test will be conducted on Monday,10th May 2021.
The Institute reached this decision after observing that some candidates could not successfully appear in the CSEET which was held on Saturday, 8th May 2021. The notification also stated that information such as batch timings, User Id, and Password regarding this CSEET Re-Test will be communicated by E-Mail or SMS to the candidates separately.
Read Also : FAQs Based on CS Executive Entrance Test (CSEET) Regulations
To appear in the exam, they requested candidates to download their admit card with instructions from the institute's website, and compulsory Safe Exam Browser (SEB) in advance on their laptops/desktops from which they can appear in the CSEET exam.
Notification also informed that candidates can download the Safe Exam Browser (SEB) by following the procedure given here.
The notification clearly states that this will be the last chance and in case of failure to appear in the CSEET exam on 10th May 2021, the candidate will be marked as absent and no further communication will be done in this regard.
Read more official Announcement by ICSI : Click here