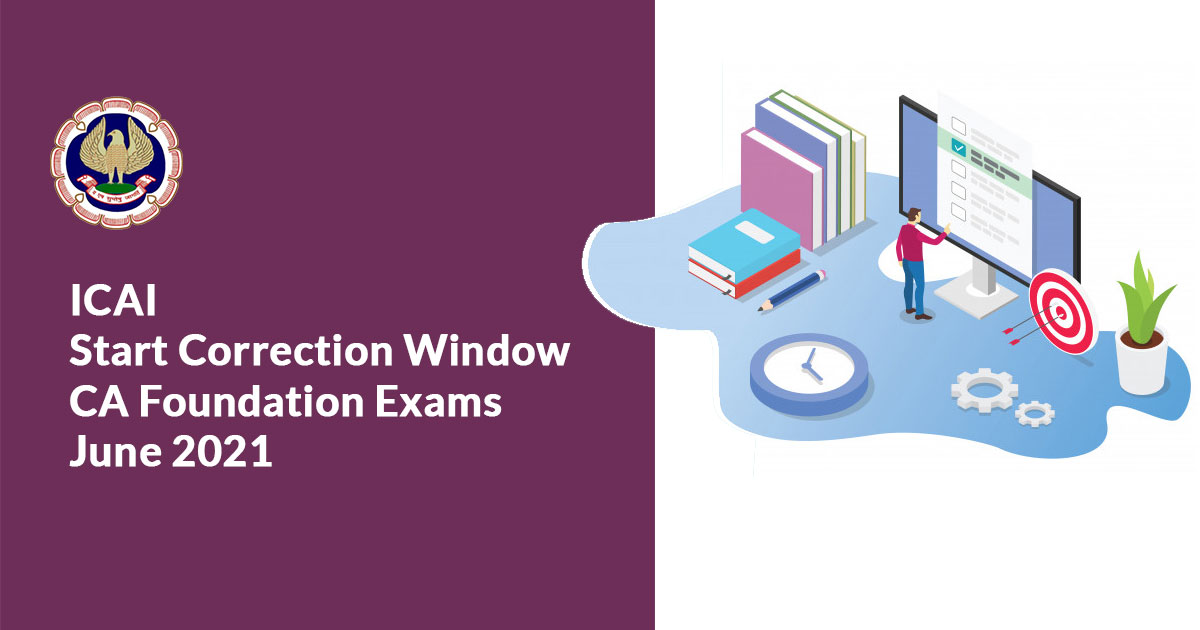 The Institute of Chartered Accountants of India ( ICAI ) has started the Correction Window for CA Foundation Exams in June 2021. The Correction window ­opened from May 8th to 10th May 2021 midnight.
The due date for online form submission excluding the late fee was 4/05/2021 and 7/05/2021 is the last date for online submission of form with late fees. 
The timings shall be from 2 PM to 5 PM towards 1 and 2 paper of the foundation exam for 3 hours duration, and for 3 and 4 paper, the timings will be 2 PM to 4 PM for the 2-hour duration. 
Read Also: CA Foundation 2021: Dates Registration, Eligibility, Syllabus, Exam Pattern
It is to remember that in Paper 3 and 4 of the foundation exam there shall not be any reading time, besides that in all other papers or exams shown above there is an advance reading time of 15 min which is provided from 1:45 PM (1ST) to 2 PM (1ST).
The foundation exam fee for the Indian Centre, for overseas centers excluding Kathmandu Centre, and for Kathmandu (Nepal) is Rs.1500, UDS 325, and Rs.2200.
In recent time, the institute has given an email towards the relaxation in exam norm however the country is influenced through covid-19 pandemic and the lockdown, and the additional limitations are excepted in different parts of the country.
The institute has told that the exam form is not urged the office seal of CA in this situation "The only signature in Exam Form is sufficient along with his Membership Number," declared the institute in an email.