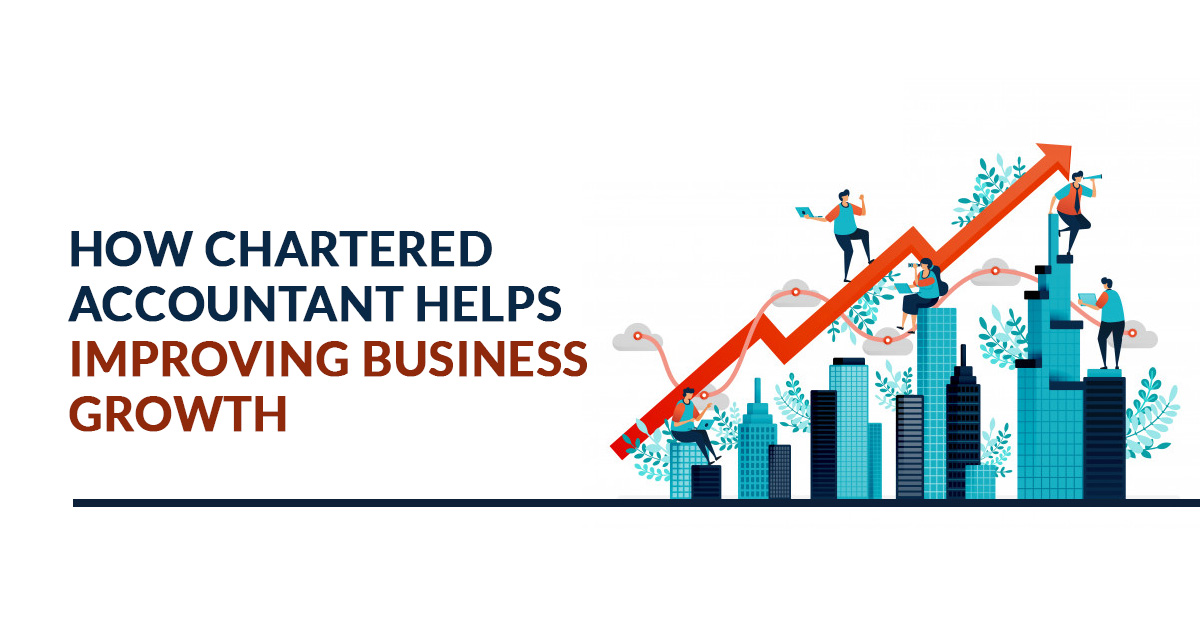 Chartered accountants are very much intellectual due to which they always play an important role in bringing good business to the company. We want to change the way the world looks at itself, we want to upgrade the traditional ways. The World is evolving around technology, and technology is upgrading the way of doing businesses and communication. Along with way, and need, expectations from professional services companies are also changing.
In the same View, the accountancy profession needs some major upgrade and changeover too, and we want to lead the change. We are on a mission to become the best and most understanding advisor to the best small businesses in the country.
We are already aware that successful small businesses have unique demands and services from their accountants; It is not just about managing their accounts and furnishing tax return once a year from their side but It is about trust, developing a relationship, and managing their curiosity, It is about working hand-to-hand to create value and help the business to achieve more success and reach another level.
Our collaborative approach will provide you with the assistance you need to grow your business. Our experienced team is ready to cater you with our unmatched experience, outsourcing and consultation services you want to unlock the true potential of your business. Our goal and purpose are very definite and clear: to support our small business customers and help them to grow and achieve the desired success.

How Do I Build a Successful Business?
Starting a business and making it a successful startup business relies on how unique your idea is, how hard you can work and how smoothly you can adapt to the situation and changes. It takes time and that's what you need to keep in mind that success can take years, a lot of effort and changes.
If you are a small business owner and want to convert your startup into a successful business then here you can get some beneficial tips:
Prepare a business plan : and write it somewhere where you can find it easily. It can be helpful in many situations, from applying for a business loan to representing your idea to an investor. This will help you in future by identifying your market and their needs as well as a beneficial time frame.
Manage expenses : Most of the small businesses fail due to cash flow issues. Spend wisely on what you absolutely need, and keep the focus on your business, not on your competitors.
At the initial Stage : Don't worry about your payment and spend in your business. Distribute the fund wisely, in marketing or anything else that your company needs. You can make money when it gets settled.
Be selective : and manage your time wisely. Spend time on what supports your startup to move forward and say no to any opportunities (like marketing ideas) that don't boost growth.
Keep customers always on priority : Do enough market research and ensure that your service or product is solving the key problems of the targeted market. You can't convince a customer that they need your product or service but you should be making/providing a product/services they already need.
Network : Connect with the other new business owners or established companies in your field and exchange ideas and goals.
Play the number game : Explore and Get used to your accounting software and observe what numbers will define whether a products/ service is profitable or not.
Wait for success : Overnight success is a daydream. Your startup may not be profitable in the first two to three years. Give yourself enough time to succeed before closing the shop/ business.

The Problem Faced By Every Small Business Owner
Sometimes, small businesses require the accountant to play the role of all three of above-mentioned brains. When it is about running a limited company solely, it is a necessity to cope with the demands of all three important steps.
Business owners generally good enough to play the role of first two. They know how to generate a sale and keep a business running, but they pay less attention to their financial heart.
Interestingly, It requires years to learn complex business finance and a furthermore time to keep it, as well. When you're putting efforts to make sales and making sure that your business is working legally, it doesn't make any sense if you aren't recording every little invoice.
More Read: Everything You Need to Know About Becoming A Chartered Accountant
Chartered Accountants Improves Financial Fitness Of Small Businesses
So here are basic points and by following them you can continue to build and advance your knowledge regarding the business in order to become the best accountant.
Tax Advisory Service: Concerned to calibrating the balance sheet of companies, and CA service providers give you experts in the tax law, which adds value-added VAT (tax, service tax) and assessment tax planning.
Project Financing Service: Concerned with the assessment of the project regarding Capital needed in an institute of the project.
Auditing Services: Usually, consists the assessment of firm or product. Furthermore, auditing is made to exhibit an view after working on the evaluation of the company.
Management Assurance Service: Associated with managing business risks by creating the proper working of concerned work such as internal and external policies of the Control regulation, firm, and control review.
Understand Technology: You seriously can't stay away from the current technology. Those acquire in-depth understanding of how it can assist, how it works, and what amendments will be the next, will have a big benefit over other CAs as they can grant to efficiency advancement and notify prudent ways of doing things.
Set Your Prices: In terms of selling products or a personal service, putting the right price is important. In case of putting the price too high, you'll put people out, and in case of too low, you'll go out. So, setting the right price by working accompanying to go with both your needs and the needs of the market is important.
Maintain The Books: Bookkeeping is an important part of the small business which accounts the foundations of a financial health. It permits the business to regulate your income and expenses, creating amendments where required and generates reports. Bookkeeping is one of the easiest accounting forms and, with a bit of assistance from our experts, you'll be maintaining books like professionals do.
Avoid Overpaying: Accountants are players of the business finance field. They make sure that your payments are not overpaying on staff, supplies, loans, expense and more.
Create Financial Reports: Financial reports are important and their role cannot be undervalued. Created annually, quarterly, weekly or monthly financial reports can be created to exhibit anything associated with business finances. Because reports permit you and investors to take an oversight of a business' financial health and make a verdict based on numbers or former trends.
Save For Tax: Paying tax time to time is important and we can make you confident to maintain your money and saving which are managed in a most efficient manner.
Save On Tax: Sometimes, while handling own business we overpay the taxes. Our small business accountants are expert enough in cutting tax costs wherever required. Everything done by us is legit and totally mentioned on board; we are experts in ensuring HMRC only takes what is required and nothing else.
Pay Tax: Paying tax is not that easy. It can create a lot of troubles for some business owners. In that situation, We can guide you to maintain and file your tax returns.