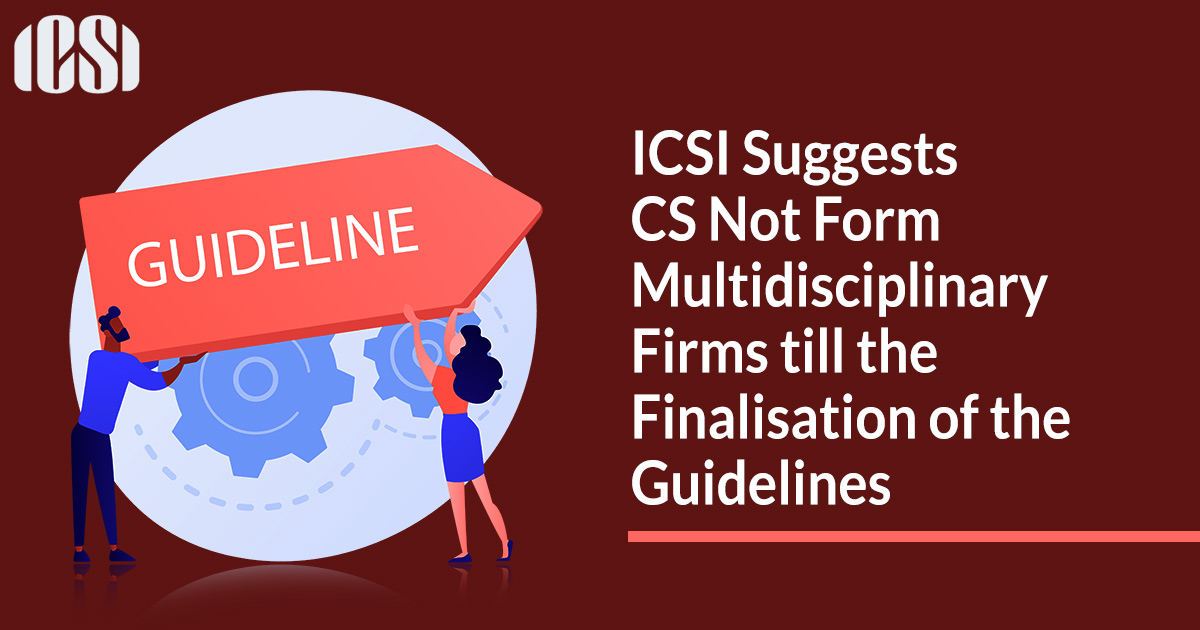 The Institute of Company Secretaries of India has notified all the Company Secretaries across the country not to form multidisciplinary firms until the finalisation of the guidelines.
The ICSI made the aforesaid recommendations owing to the fact that it is in between doing modalities and is regulating the guidelines for the formation of the multidisciplinary firms by its respective members in collaboration with the respective members of the other professional bodies at the level playing field. 
In the light of the aforesaid facts and circumstances, it is hereby suggested to all the members of other professional bodies also to form multidisciplinary firms only after apt guidelines have been released by their respective professional bodies.
The advisory given is in the continuation to earlier advisory that is dated february 11, 2021 in which an amendment to Company Secretary Regulations 1982 was notified and permission was given to members to form the multi-disciplinary firm with the professionals in other bodies.
Read Also : ICSI: Waiver on CS Executive Registration Fee to Students who Lost Their Parents due to Covid-19
And As per this amendment, a member who is in practice might form a multi-disciplinary firm along with the members of the other professional bodies as have been prescribed under the regulations 168 A and 168 B in accordance .
An application is necessarily be made to institute for getting the prior approval of trade or firm name that is proposed to be used by company secretary who is in the practice or the Multidisciplinary firm.
And The other professional bodies are the Institute of Chartered Accountants of India (ICAI), The Bar Council of India, The Institute of Cost and Work Accountants of India and so on.