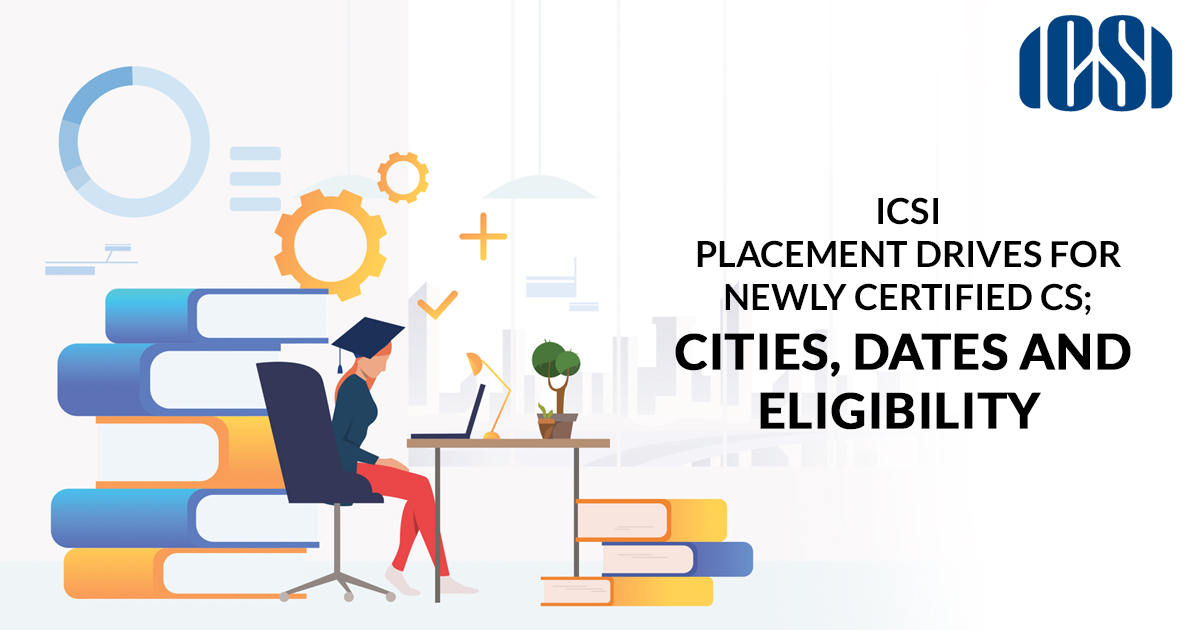 Institute of Company Secretaries of India (ICSI) is preparing for a placement drive for newly qualified Company Secretaries. The placement drives are scheduled for conduct in Four Metro Cities on different dates.
ICSI is planning for the placement drives in Chennai, New Delhi, Kolkata and Mumbai on 14, 15, 22 and 29th of February respectively. The institute is well known to support its members with guidance to sound employment opportunities with attractive salary packages. Keeping up to its goodwill, the institute is now conducting placement drives in every region of ICSI (February 2020) so that the qualified Company Secretaries are exposed to a great career start as soon as they step into the corporate world.
The students who were qualified as company Secretaries in between 1st January 2018 to 1 January 2020 are eligible to take part in this placement drive. 
Read Also : ICSI Discards CS Foundation Programme Bringing CSEET
Insights of the Upcoming Placement Drive
If the participant traffic is more then only the selected candidates will be called to participate in the placement drive.
Selected candidates must approach the designated venue sharp at 8:30 AM on the day of Placement Drive for registration. Following the completion of the registration process, the Interview Skill Development Module (ISDM) will be conducted. the professional Corporate Trainer/Senior HR Personnel/Senior CS will be present in the ISDM for guiding the candidates on how to face the interviews.
Candidates are recommended to wear an elegant pair of formal clothes on the day of the interview and also keep with themselves 15+ clear copies of their updated CV and photocopies of the set of their academic/professional certificates.
One must apply beforehand for registration in the ICSI Placement Drive 2020. There is no room for last moment registrations.
Eligible individuals must pay the sum of Rs. 500 as the registration fees for the Placement Drive that is refundable to those who are shortlisted and appeared in the Placement Drive.
Registrations are open for all the eligible CS members.
They can apply through the link: http://bit.ly/ICSIPlacementDrive2020 Placement opportunities are open for All India basis, hence Eligible Members from any part of the country can participate in Placement Drive organized by any Region of the ICSI.