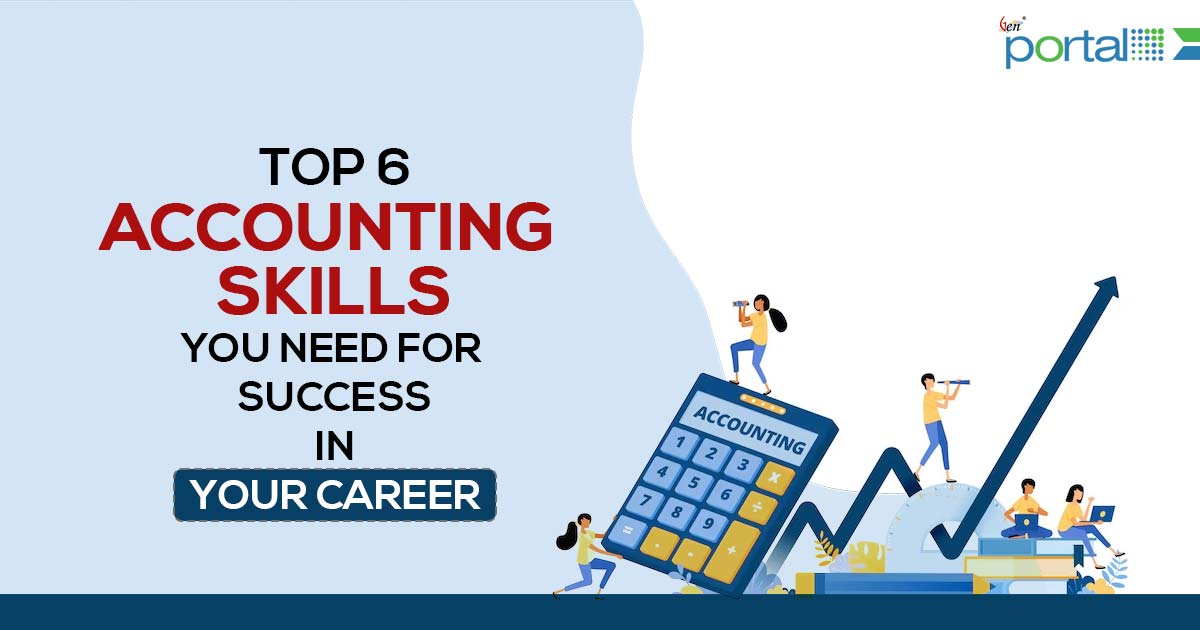 As accounting and finance professionals, you do so much more than just manage money matters—you're also crucial for defining strategy and pushing process changes across the whole firm. It's possible that you don't have the skills necessary for a successful accounting profession. Indeed, spreadsheets are essential, as is understanding Excel's features. Yet if you want to stand out from the competitors and land an accounting career, you also need soft skills like organization and communication.
Yet if the majority of your days are taken up with manually matching transactions to accounts, there won't be much time available for these more important tasks.
What if you could increase your output while using fewer resources, working fewer overtime hours, and quickly raising the calibre of your output? This enhancement would not only make you happy, but it would also make you stand out in the field.
Top Technical Skills for Finance And Accounting
Your organization's innovation is centred on your accounting and finance staff, who are also essential to guiding strategy and fostering future commercial expansion. Yet, many mid-sized and big firm decision-makers are not properly using this expertise, per a recent Blackline poll by Censuswide.
This priceless skill set is vastly neglected since manual processes and tiresome activities require too much time. Automate the manual accounting tasks that take up a large amount of an accountant's time and effort in order to start releasing the value of your personnel.
Accounting and finance teams spend less time on transactional tasks when manual operations are automated. The attention changes to examining the data and reports, and addressing only the exceptions.
By offering high-value services in fields like fraud detection, compliance, data analytics, technology, and business advice, regular accountants may transform into great accountants.
Build a Finance & Accountanting Website Designs at Affordable Cost
What Qualifies as a Superb Accountant?
When you are merely investigating the abnormalities, you can finally return to giving the company strategic advice, including discovering ways to streamline internal operations or save costs. In other words, the extra time gives you the chance to use your subtle creativity and intellect in addition to your knowledge and skills.
As per Helen Brand, chief executive of the Association of Chartered Certified Accountants (ACCA), "To succeed as a professional accountant…a vastly different set of skills is required than was necessary just 10 short years ago. And in the next decade, things are likely to change even faster and more dramatically as the global economy continues to evolve at an ever-quickening pace."
What should the outstanding accountant of the future develop now? Instead of macros, focus on communication mastery. rather than being proficient with spreadsheets.
In other words, the capacity to make data-driven decisions, convey predicted insights to leadership and offer professional advice.
Read Also: Make Tax & Financial Consultancy Service Website in India
Six Skills that Accountants Need to Develop Your Career
These six accounting-related talents complement one another and provide as the foundation for becoming a great accountant.
#1. Analytical Skills 
Giving leadership historical data for the finance department used to be more than enough. Nowadays, however, businesses also anticipate having access to predictive data.
This calls for today's accountants to have the ability to distil Big Data into clear, actionable insights. Businesses in the vanguard are already recruiting data scientists and accountants. Future-focused accountants need to comprehend data and analytics both theoretically and practically.
#2. Communication Skills
It's the Age of Information, as is frequently repeated. Yet, if the information is not disseminated efficiently, it is just noise. The outstanding accountant of the future will not only have analytical abilities but also the communication skills to effectively share her ideas with others.
Accountants must begin to acquire good written communication skills: the capacity to analyze critically and communicate those thoughts into engaging texts. Having the capacity to communicate important financial information to executive teams and stakeholders will require them to have great oral communication skills.
#3. Relationship Skills
An accountant may lurk in the back office in the "good old days," surviving on a few simple pleasantries at the fabled water cooler.
Nevertheless, succeeding in tomorrow's industry will require more than just water-cooler talking abilities. Accounting professionals won't be able to avoid human interaction with the excuse of "millions of transactions to match" as technology streamlines transactional chores.
The outstanding accountant of the future will be adept at handling both data and people. It necessitates developing a wider set of interpersonal skills today, such as how to collaborate with others, engage and encourage staff, and give bad news without making anybody weep.
#4. Creativity
Nobody used to be interested in "creative" accountants. Yet a financial expert who can think outside the box is a strategic advantage at a time when firms must swiftly recognize possibilities while also reducing risk.
Complex financial—and non-financial—problems can be solved more quickly and affordably by accountants who can use ingenuity and a thorough grasp of the company's financial capabilities.
#5. Business Acumen
Understanding the data alone won't be enough to make a strategic contribution to the company. Accountants also need to comprehend the business as a whole. Understanding the overall picture—from how each functional area functions to the most effective methods for attracting and retaining talent—is necessary for being able to advise the C-suite.
When accountants have the option for stretch assignments, cross-training, and job-sharing, it's simpler to understand—and make choices depending upon—the holistic interplay between a company's services, workers, customers, and stakeholders.
#6. Technology Aware
Not only is technology altering every professional function, but technology itself is developing quickly. Today's accountants must be prepared to employ new technologies every year rather than expecting to use the same instrument for the next ten years. This involves not only a fundamental comprehension of technology itself but the constant cultivation of flexibility and adaptability.
Related: Best Tips To Attract More Clients for Your Tax Accounting Firm
Advantages of Becoming an Accountant Professional
Companies want to finance and accounting specialists that can go beyond standard figure crunching now more than ever. But, accountants must learn new abilities to evolve from spreadsheet jockeys to strategic experts.
It is crucial to support, aid in the development of, and hire a different set of talents needed for accounting since your staff is the ones that redesign your procedures. Because of the great amount of inertia, this is the hardest obstacle to overcome. The main obstacle is the comfortable, set perspective that "this is how it's always been done."
The strategy to deal with this is to build support for the Continuous Accounting approach and convince your team of your vision. Your Continuous Accounting plan must explicitly identify your organization's ultimate objective and include a roadmap of doable milestones in order for this to be effective.
Continuous Accounting is, at its core, a tale about releasing the accounting and financial experts with an unmatched vision to experiment, push the envelope, and attempt and fail. People produce things that scale in a very exciting way when you give them the freedom to drive change.
And it all starts by giving your teams the accounting abilities they need to lead the entire business into the future.
Accountants who develop their business acumen might start to offer advice that is pertinent to the entire organization, not just the finance division.
The unexpected nook of accounting can provide creative answers to some of the greatest problems facing businesses today.
Although enhancing communication and interpersonal skills guarantees that such insights are not lost in translation, developing analytical ability ensures that the accounting function can give actual insight, not simply historical facts.
Last but not least, because technology will continue to advance at a breakneck pace, accountants who possess not just the bare minimum of IT know-how but also adaptability and flexibility will always be prepared to incorporate new, more effective technologies into already established procedures.
For all CA professionals who seek a comprehensive website that is further interwoven with numerous themes to create a distinctive appearance, CA Portal offers an exceptional opportunity. Now is the ideal opportunity to take advantage of this offer on gifting if you want to get such fantastic accounting and finance service Website Templates on a value-for-money bundle.