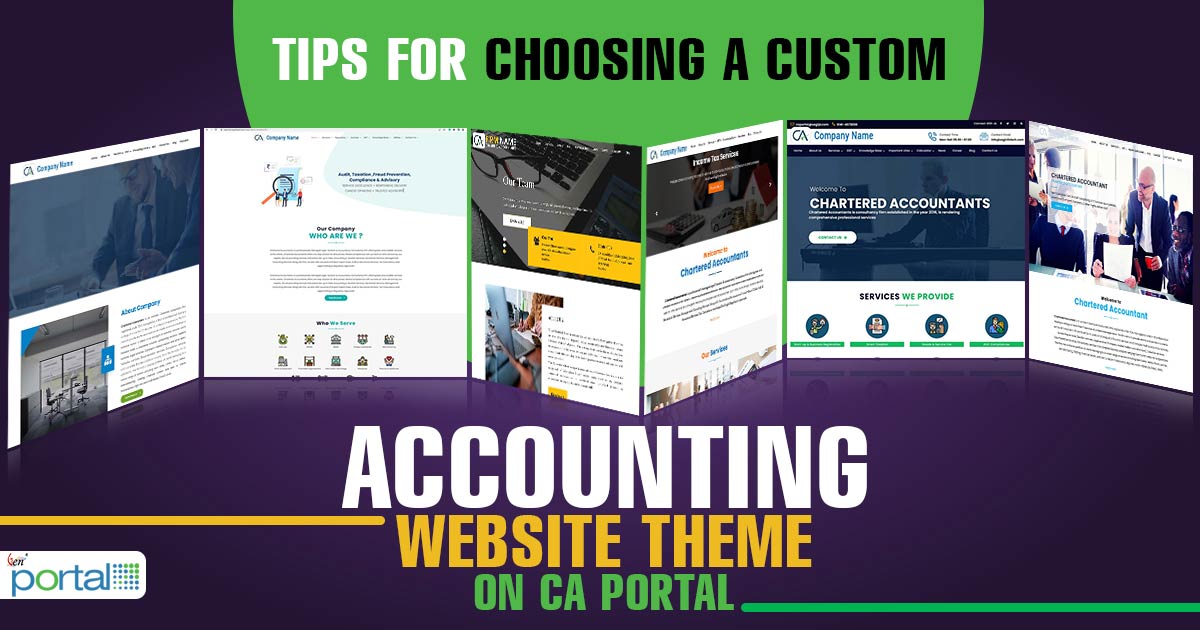 In the current digitized world, having a top-quality professional website is essential for almost every professional operating in any industry.
In the case of the accounting industry, the situation is no different. Clients seeking accounting or financial services are continually looking out for accountants or accounting firms on search engines, who provide quality services.
So, it is important for you as an accountant or accounting firm to have a professional website that is responsive and provide necessary details to clients about your expertise in accounting arena along with testimonials and contact information so that can contact you easily. Your website design also needs to be user-friendly, simple, attractive as well as responsive at the same time.
Having a professional website design help you to stay ahead of your competition as well as attract maximum clients on the internet. So, if you are the one who is looking to build a professional website with the latest graphics, themes, and customization features, then SAG CA Portal is the best option for you.
The CA Portal of the Sag Infotech, an industry-wide recognized and leading tax solution provider, allows you to select from the hundreds of the website themes or templates available on the platform.
Customization option is also offered to you so that you can beef up and add additional functionalities in the purchased theme accordingly. The website templates are designed and offered for everyone like Lawyers, CA, and CS.
So, Let's get an Idea about How it Exactly Works?

#1. Choose A Website Themes for Your Website
At the very first step, you are required to select a custom theme or design for your business website from the 100+ themes that are available on the CA portal. The golden tip here is that you must select a website theme, which closely matches your business requirements and contains almost all the necessary features that are needed by you in your business website.
#2. Discuss with Our Team
So, after theme selection, you need to discuss with our expert and skilled web designers about the chosen theme on the CA portal. One of the experts from our highly experienced web design team will gather all the necessary information from you about your business website, its goal, your budget, and additional customizations that are required.
You can have a complete clarification on the addition of website designing along with the domain+hosting queries with added suggestions.
If you're worried about customization in chosen theme, then don't worry, we got it all covered for you. Our web design experts will get every penny and noteworthy detail about the customization that you need in the chosen web theme.
Read More: Make A Successful Professional Identity Online With CA Portal
#3. Website Design & Development
At this stage, our design and development team will start working on your chosen website design with full commitment. The requirements initially provided by you would be fully traced by our web development team to design a complete and accurate sitemap. Activities like adding website content, SEO optimization, client interactions for customization, server connection, design translation, and iterative testing will be performed along the way to deliver a top quality website.
#4. Quality Analysis
At the quality analysis stage, the quality assurance and testing team will perform the necessary website testing, bug identification, and optimization steps to ensure no loopholes are present in the final design. The quality assurance team will also check and ensure proper server connectivity, smooth functioning, and responsiveness of the final website prototype.

#5. Get Your Website
After quality analysis step, a professional fully-functional business website (i.e. CA, CS, and Law) will be delivered to you within the given time period.