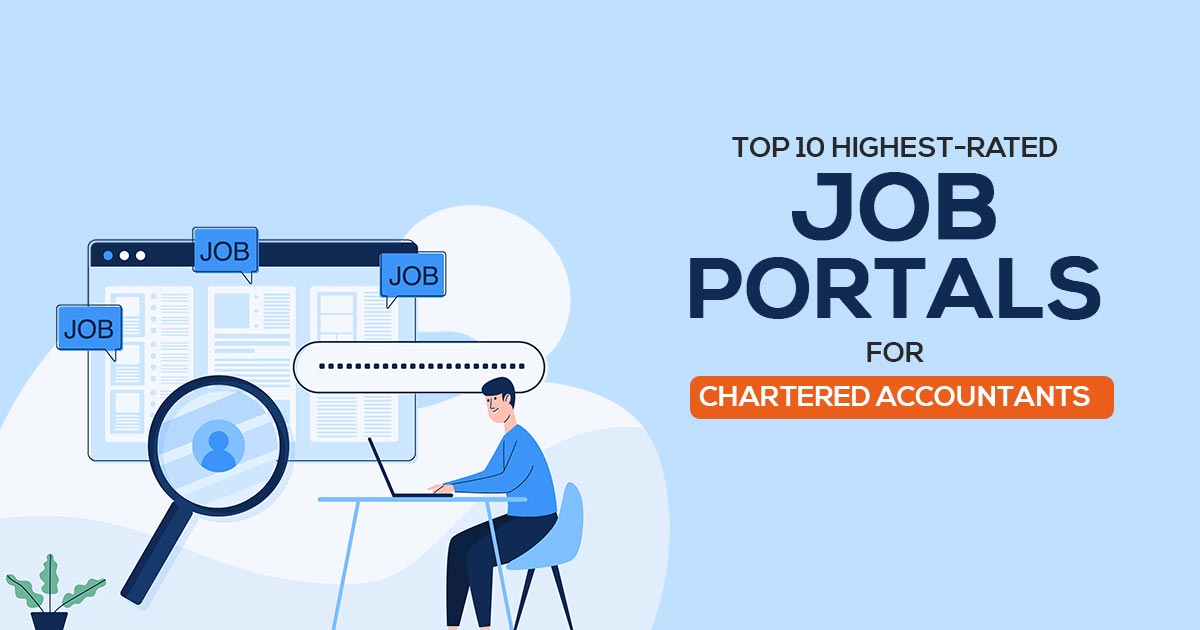 Professionals with extensive training in all facets of accounting, taxes, auditing, and financial management are known as chartered accountants. They provide both people and companies with a wide range of services, such as financial planning, tax planning, and financial statement audits. They might also offer guidance on business tactics, M&A, and risk control in the banking sector.
People must normally obtain a university degree in accounting or a closely related discipline before completing a term of practical training under the supervision of a licensed Chartered Accountant in order to become a Chartered Accountant. In addition, they must pass a battery of demanding professional tests that gauge their expertise in accounting, taxation, auditing, and financial management.
Chartered Accountants are in great demand across a wide range of businesses and sectors, including banking, government, accounting, and finance. They are essential in assisting organizations and people in managing their money and achieving their financial objectives.
The path of the Chartered Accountant is full of effort, hard work, studying, learning, patience, punctuality, and above all perseverance in the vast number of facts and norms in lesser time.
However, the investments made to achieve success in this lucrative career path come with endless possibilities, abundant prospects, respect, reverence, recognition, and a high package compensation, provided you have a strong platform or employment site that is aligned with your expertise and knowledge.
This career-oriented education ensures a job, but the platform that allows you a way to cool down from the heat of experience is a stairway that will take you further.
Chartered Accountancy (CA) is revered as one of the most productive and high-remunerative professional courses in India and for them here are the top job portals on which they can search for jobs. And because of this distant dream in their eyes, most of the students opt for the commerce stream.
Today, we are Highlighting the Best Job Portals that are Exclusively invented for CAs:
#1. ICAI official Portal
The Institute of Chartered Accountants of India (ICAI) developed the ICAI official employment portal as a platform to link companies and job seekers in the accounting industry. The site enables ICAI members, registered students, and businesses to post job vacancies and receive applications from those who are qualified for such roles, or apply for the pertinent positions. 
While job seekers can browse job openings, create profiles, and apply for positions, employers can post job listings and look for applicants who meet their requirements using the portal. The site also offers a variety of tools and resources to assist job searchers develop their abilities and raise the likelihood that they will be hired. Hence for both job seekers and employers, the ICAI official job portal would be a useful resource in the field of accountancy, providing a suitable way to associate with significant job opportunities.
See more: https://cajobs.icai.org
#2. CA JOB Portal
CAjobportal.com is a career board dedicated to Chartered Accountants. It provides a variety of employment prospects in accounting, finance, and taxation. It is an extended step by ICAI which provides the three-level CA program.
Candidates may register themselves, browse for CA jobs across various functions and apply for the one that best suits their skills and expertise. Features like job alerts, job recommendations and job tracks are embedded in the portal as well as a mobile application which is named ICAI CA JOBS mobile app.
See More: https://www.cajobportal.com
#3. CA Page – A Page That Displays CA Job Openings
CA Page is another leading online platform that serves job seekers with the latest job vacancies. Many financial professionals like CMA, CA and CS envision this page as an all-inclusive and conducive job station as it comes with a job alert on WhatsApp feature that keeps updating the interested jobseeker with the jobs most appropriate for them. The candidate may avail of the services by downloading the CA Page mobile app.
See More: https://capage.in/jobs/ca-jobs/
Read Also
:
Career Opportunities For Chartered Accountants Under Business and Jobs
#4. CA Club India – Job Portal For CAs & Finance Experts
CAclubindia.com is a renowned online platform in India for Chartered Accountants. It has a career portal part where you may locate Chartered Accountant employment opportunities. It provides job openings for CA professionals by displaying information about the latest finance and accounting job openings. CA Club India offers articleship opportunities and online learning resources to CA students.
See More: https://www.caclubindia.com/jobs/
#5. CA Sansaar – Website For The Latest CA Job
CA Sansaar is a convenient and pragmatic website that notifies the latest CA job openings. Along with that, it caters CMAs, CS and other accounting & finance professionals with job vacancies. It helps job seekers search up-to-minute vacancies according to their location, experience, qualifications and salary expectations across different functions.
See more: https://www.casansaar.com/jobs.html
#6. Glassdoor Job Portal
Glassdoor is a website that offers job postings, salary statistics, employer reviews, and other employment-related services. It was established in 2007 and was purchased by Recruit Holdings Co., Ltd. in 2018.
One of Glassdoor's distinguishing characteristics is that it allows employees to write anonymous assessments of their employers, including ratings of the company's culture, management, work-life balance, and other elements of their employment. This information may be extremely beneficial to job searchers who want to learn more about a firm before applying for or accepting a job offer.
Information about job openings, salaries, interview questions, and benefits at different companies would have been furnished by Glassdoor along with the reviews of employees and customers. Features like creating profiles, uploading resumes, and applying for the jobs via Glassdoor platform can be performed by the users.
See more: https://www.glassdoor.co.in/index.htm
#7. Naukri.com
It is the biggest job portal in India and provides a wide range of opportunities of jobs for Chartered Accountants (CAs). As per the skills, experience, and location, one can simply search the jobs. 
See More : https://www.naukri.com/
#8. Times Jobs CA Jobs Portal:
TimesJobs.com is another prominent employment directory that has a variety of Chartered Accountant career opportunities. You can simply find jobs based on your area, experience, and industry.
See More: https://www.timesjobs.com
#9. Monster Job Portal:
Monster.com is a global job search website with a strong presence in India. It provides a variety of Chartered Accountant career prospects, and you can conveniently search for jobs by region, experience, and sector.
See more: https://www.foundit.in
#10 Shine.com:
For the jobs subjected to Chartered accountants, Shine.com would be the popular job portal in India that furnishes a wide range of jobs. One is able to search for the type of job, experience, and industry. 
See more: https://www.shine.com
#11. Indeed
Indeed is a global employment platform with a significant presence in India. It provides a wide choice of Chartered Accountant employment possibilities, and you can conveniently search for positions by region, experience, and sector.
See more: https://in.indeed.com
In addition to the job vacancies, the platform provides the latest updates & news about the CA industry.
CA portal also brings the latest due dates of return filing forms and relevant information to the audiences by constantly updating the news section and bringing the latest blogs on the chartered accountant profession Along with it, we also update our latest notifications and news directly from the official institute of chartered accountants of India responsible for complete activities for the professionals.