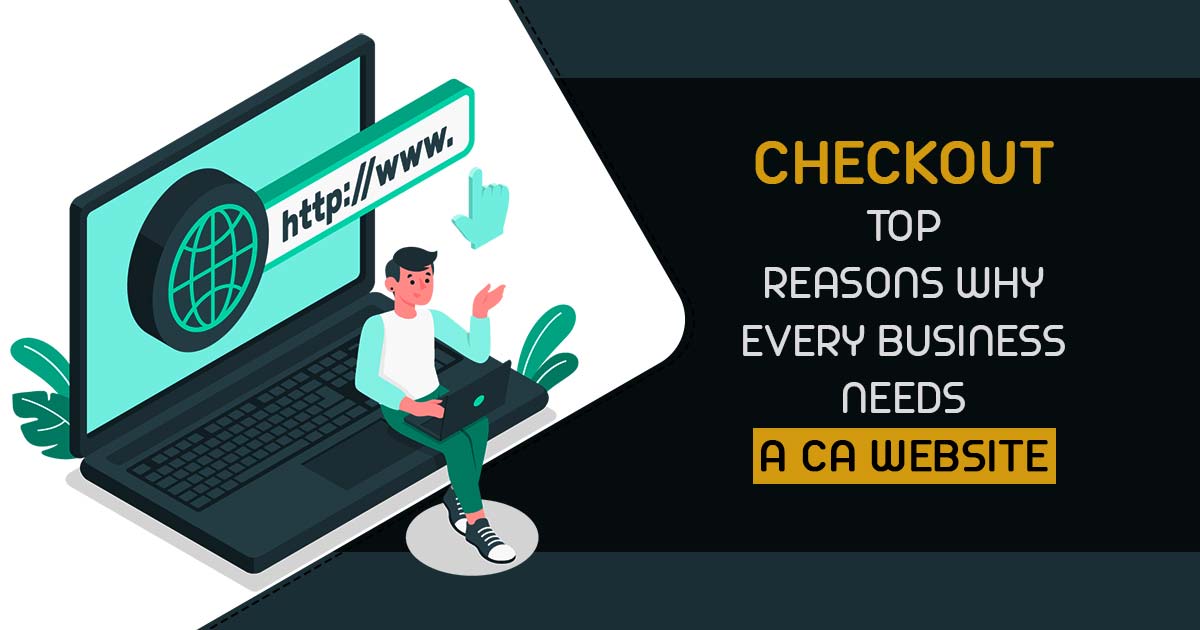 A chartered accountant to be successful in this digital age needs to be great in more than just numbers alone. A profession where success equally depends on personal connections and networking, an own website can be the right impetus for a colorful and successful career as a professional accountant.
A website custom designed to suit your identity, name, and services will ensure the right exposure before potential clients as well as lay the seeds for building credibility and reputation in the long run.
A custom website is particularly profiteering for Chartered Accountants who are private practitioners. The website helps such accountant to perfectly and attractively present their primary as well as value added services to existing and potential clients alike.
Website and Social Media are the best marketing tools for business professionals: 51% Website, 48% Social Media.
A professional website not only lays out all the relevant information in an orderly manner for your clients to see but also acts as the first point of contact for clients.
Be it sharing your contact information, testimonials, informative blogs, timely product, and service updates or reminding clients of important dates, a website does more than just a few important things. Some of these are discussed in details below:
1.) Key to Credibility
Google Search remains the go-to option for any query on the internet. Be it the best nearby restaurant or the best home decor for your cozy little place, Google has all the answers.
This is true for businesses too. Businesses that show up on the first page of google search are instantaneously recognized credible and attract user engagement.
More importantly for professional accountants, a carefully designed website not only opens a world of opportunity but is the first step towards building your core professional values coupled with the best client engagement and service.
An advice would be to keep in mind your customers needs as well as give a thought to website's design and functionality to keep the budget and core business values intact.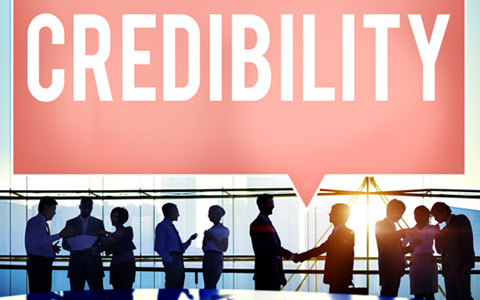 2.) Visibility
You might have very great oratory skills but it is of no value unless you get a podium or platform. In the same way, your services and business acumen may be top-notch but it is of little use without any substantial clientele. A website gives your business this much-desired platform. An online catalog of some sort for your business, a website can be handy in more than a couple of ways to :
Potential Customers can check company profile, services and other parameters in real time.
New Products and Services and be rolled out easily with a personal touch
Promote Special Offers and Services proactively
Great First impression on word of mouth website visitors
Social Media Marketing
In addition to the above, real-time notifications and alerts ensure that your current and potential clients are kept updated on the smallest as well as the biggest of things you want them to know and pay attention to. Last but not least, Social Feeds are now important channels for attracting clients and brand building.


3.) Long-Term Investment
From a business point of view, a website is one of the best investments that any professional accountant can make today. Not only can one reach out to a larger and diverse pool of potential clients but also build business values that last.
Also, a website incurs Lower upfront and maintenance cost than traditional marketing channels like newspaper ads, TV and Radio commercials, promotional events, etc that are limited by both volume and reach.
Social media integration like Twitter, YouTube videos, Podcasts, live Webinar ensure that you can now present your skills, products, and services before a much larger and infinitely more active audience.



4.) 24*7 Open for Service
This is the best thing about having a website…
You are open 24*7 throughout the year. Your customers can visit the website from anywhere anytime and review your products and services on offer. But this is just the tip of the iceberg.
Today websites have features and add-ons like newsletters, subscriptions, signup and contact options. Website visitors can sign up for newsletters, schedule meetings, converse with chatbots and even in some cases purchase services/products directly if online payment options are integrated.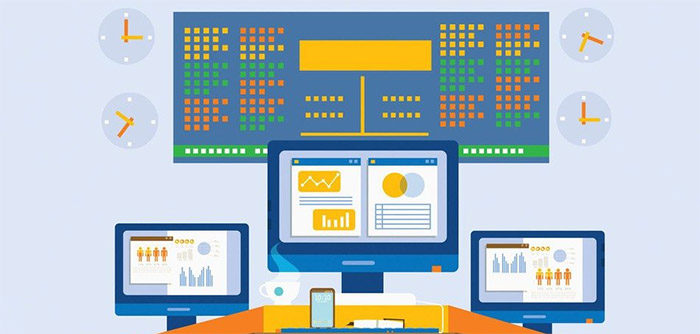 5.) Larger Audience
Smartphones are now mainstream.
In India, smartphone penetration has been the fastest in developing countries. As the internet reaches the remote corners of the world, in the upcoming decade more and more businesses will opt for a strong digital presence.

A dynamic responsive website will place professionals like Chartered Accountant better leverage this upcoming wave of internet service users. Be it looking up for the latest tax reforms or filing online returns, the internet will be the epicenter of all kinds of B2B and B2C services.
At CA Portal, CAs can choose from a host of responsive website templates and add that digital edge to their professional services.
6.) Skill And Work Get the Spotlight
In a profession where the spotlight is primarily on numbers, a website gives you just that extra edge in your profession.
A CA website is an ideal medium to showcase what you do best using engaging infographics, blog posts, Video Galleries, and client testimonials.
Many though may argue that social media channels are equally good and less costly, but one must clearly understand the difference between owning your own wall and putting posters on someone else's wall.

A professional website gives professionals ownership to their posts, feeds and intellectual property.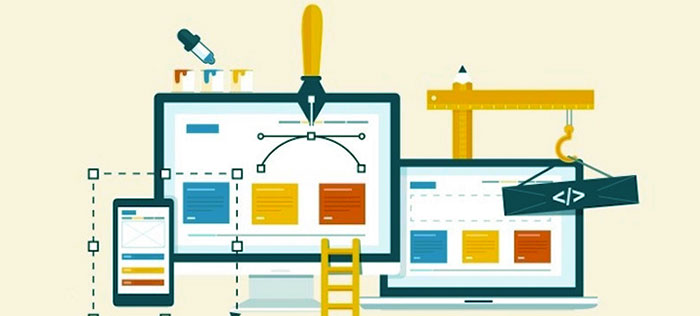 7.) Time-Saving
'Time is Money': This is particularly true in current times where information travels at the speed of light.
Whether its a personal email to all your current clientele or whether the offers that they are missing out on, a website does all of these and a lot more at a click of a mouse button.
Imagine calling each and every potential client on your list and updating them on the new benefits, updates and service packs. A website goes a long way in getting rid of the mundane troubles as well as also getting rid of some major advertising/promotional headaches.
CTAs are specifically for instant client engagement. Direct actions like "Get Yours Today" or "Register Free" are known to attract site visitors. They let the clients do what you want them to do and play a vital role in lead generation.

8.) Improved Customer Service
For any business, the missing piece in the puzzle remains the customer service department. Every business makes sales one way or the other, but what separates the best from the rest is the customer service.
A website is an ideal tool for putting into place an engaging feedback mechanism that your clients love. Most importantly, it is also an important tool for making your customers realize what they need.
Here's how websites can improve customer service by manifold:
Timely Alerts on Add-On services
Timely Tips on how to multiply product experience by manifold
FAQ section for addressing common doubts as well as information on recent service/product updates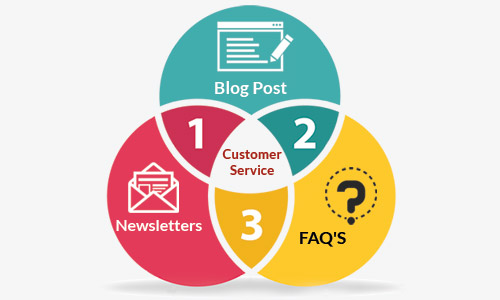 For Example:
Accounting websites can tip customers on simplifying bookkeeping as well as saving taxes. Newsletters and blog posts can go a long way in keeping customers informed as well as building relationships and not just clients.
9.) Website over Social Media
Even if you have a great social media following, your business will primarily need a website. This is particularly true for two reasons:
Social Media Accounts are free
Websites are not free. One needs to pay for the domain and web hosting services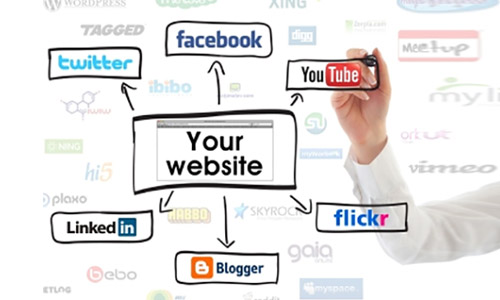 Social Media channels may not be in business a few months from now (Remember Orkut), but a website means that you have etched permanent footprints on the digital space.
On the hindsight, social media is a great tool for attracting website traffic as well as sharing content from your website. Free-bee websites are also a strict no if you are looking for a long-term solution to your digital needs.
A self-hosted business website makes you in charge of data and security along with products and services. It is the ideal first step towards a holistic digital solution for attracting as well as retaining new and old clientele alike.


Image Source:
Mediaminck
Lanocwebdesign
Biz-startup
Wpcruisecontrol
Sundewsolutions
Bluecorona
Goodreads