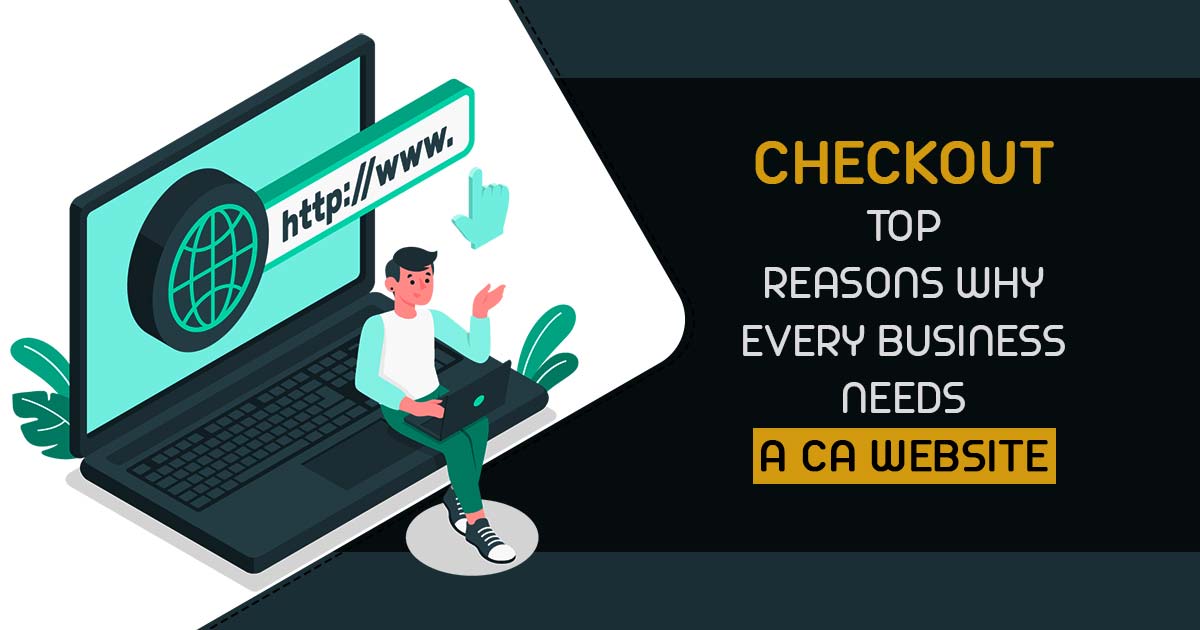 The success of a business today greatly depends on its online presence. No matter what you think, many of your potential customers would want to visit your website first before making a purchase from you. Having a good website is the key to generating more revenue for your business. Not only the business website needs to look good but it must offer value to the visitors and make them turn into customers.
If you are still not convinced, do reach us at CA PORTAL to discuss why having a website is very important for your business growth. We have helped hundreds of small businesses and startups, as well as enterprises, establish a strong online presence with great web solutions, websites, and apps offered at affordable rates.
We can help you as well.
Small Business Association justifies that small business from a website generates 39% of additional revenue in comparison to other businesses. A chartered accountant to be successful in this digital age needs to be great in more than just numbers alone. A profession where success equally depends on personal connections and networking, and own professional website can be the right impetus for a colourful and successful career as a professional accountant.
Here are some other reasons for businesses to have a website for more revenue and growth online.
Below are the statistics from Stanford Researchers:
If you are still in confusion then you must see the 8 reasons to have a website for the convince.
Business Promotion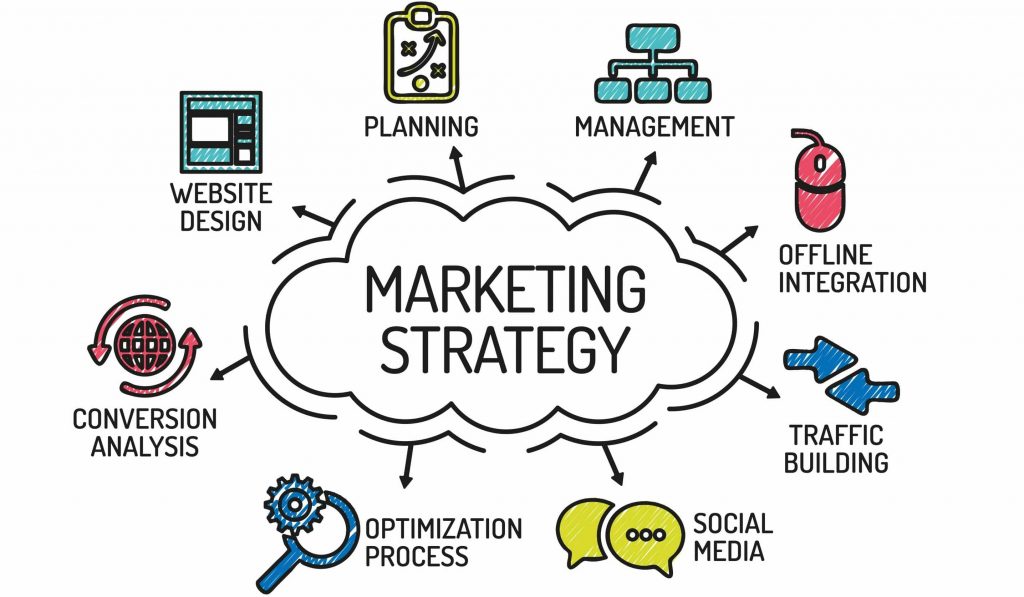 The detailed informative content on your website will help you to reach more and more people. The website of your business tells about why your business is best than other similar products. It promotes products and services. 
The overview of the website will give an understanding of the people about your company, and the experience one has in the arena where you have expertise. also, a connected email should be there through which people can contact and people can share ideas via a blog which makes the chances to have more and more customers.
The Website Saves Your Money
The small business and accountant firm owners' mind lies in between that whether they can maintain their own website or not peoples who think like that might have the chance to lose customers.
The cost before creating the website is different but after its launch, the maintenance and support costs is less as compared to posting an add in press and media 
Website Posses a Professional Look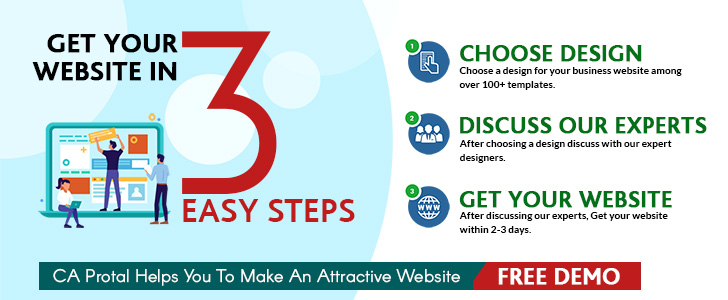 84% of customer estimates that websites can develop the business more likely than companies that are present in social media. Business owners seek that they can post certificates and awards on their websites.
Owing the website makes the person create their email on the name of their own website which provides professionalism to the user rather than using a private email id.
You have been aware of the performance of your business. To enhance the arena of the business one needs to make the products to the benchmark so that customers get attracted. And the best method to do so is to get a present on Google. 
Read Also: 10 Steps for Your Accounting and Legal Firm Websites You Must Follow
An optimized website can improve your company's ranks well for various types of search words and draw a constant stream of different consumers. There are numerous free SEO tools that make it simple to optimize websites. Your business will be noticeable to search engines.
At CA Portal, CA's can choose from a host of responsive website templates and add that digital edge to their professional services.
The websites must include the below points-
Simple navigation: the content of the website must be easy to access people. Navigation and menu have to be simple and easily optimized which help new visitor to take only a few minutes to access. 
Attractive Design: The colours, patterns, images and alignment of the website should be clear and the website colour should not irritate and gives attraction to eyes. The images and the slider or a marquee should be easy to read and quick to load.
Helpful content: The content on your website must be informational and must help visitors to produce an effective understanding of products.
Search engine optimization: The business must be placed in front of people and should be optimized like a search engine like Google. SEO can optimize your website on Google which can improve the rank of your business. 
Load websites fastly: if the website doesn't load in a few seconds then the customer leaves for another website. A professional website should load its all content quickly.
Easy Conversion: Your website should execute for the visitors to turn the check-out process simple. Your purchasing cart should easier for consumers to exercise and can navigate forward and backwards easily. 
Credibility
if you are looking for an accountant who helps you in filing your tax. If you try to find it on the internet but seek less information and also you do have not your own website then will you be able to trust that business? Possibly not, shouldn't you feel easier by finding more information on the website? A website generally provides customers with an idea and a variety of products that seeks to help in developing the credibility of the business.
Making your Business Local & Global:
The store will close at night but can you think that websites offer you expert services. Some people want items during off business hours and the owners are losing a bigger share of these types of customers if not having their websites. It is easy to provide service to the customers as it is important for business aspects and you can do that while sleeping.
Competitors
The other business owner makes you behind him by possessing his presence on the internet. The customer caught your weakness of yours by understanding that you are not present anywhere on the internet. And then your competitor will have the advantage of making more customers than you.
Read Also: How to Prepare Your Business and Website for the Coronavirus
Better Customer Service:
The website makes people unable to get the information and download sometimes, amid to this you can add several functions and content for guiding the cust For example, by simply having a contact (inquiry) form, your customers are able to contact you at any time with their concerns without having to wait or call in with their questions. The case gives an "FAQ" page where mutual consumer problems are previously discussed. By simply holding certain features, you are authorized to build a real experience for your viewers and people highly consider you for an open-ended enterprise relationship.
Make it Easier to Find the Items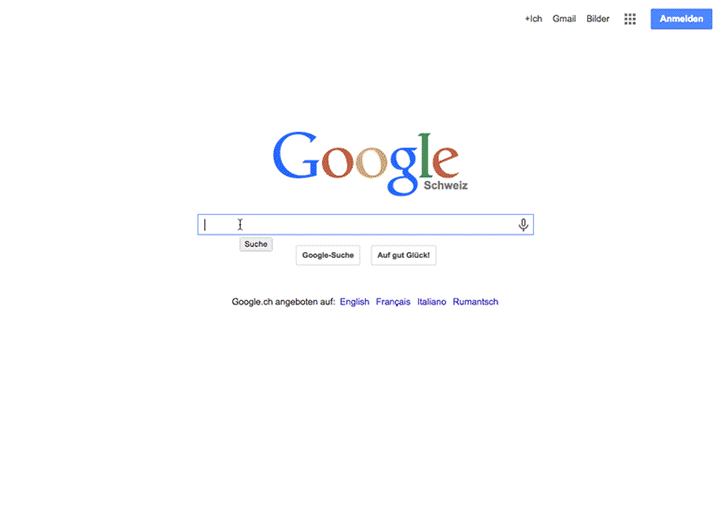 One will not require to place a posting on the products for the explanation to the customers. Only pages for every product will be required for the items that you are sailing on the website and then it will be then easier for the customer to find the products without delay by navigating the pages for various products. In simple words, if every product or service you are offering will present on your website then it captures the minds of the customers and fulfils his/her needs. 
Need Help Setting up a Website for Your Business?
If you are running a CA business and you have not built a website for your business till now or your website is not working up to the mark then we will reach out in resolving your problem.
At CA Portal, you can get a fully-featured and SEO-optimized CA business website in as soon as five days. We have a huge number of CA website templates you can choose from. Our CA web development services are affordable and offer guaranteed satisfaction. Also, visit our portal for digital marketing, development and design solutions. For more information please contact us.